Decorated with fruit symbols and the famous number 7, the Sizzling Hot slot is almost a nostalgic trip, but with considerable payouts.
Game Features
As soon as you start Sizzling Hot slot, you'll see that it's quite simple. That doesn't just apply to what the eyes can see, after all, there really aren't many special features. Without a Wild or free spins, it might seem that the results are pretty predictable.
However, the high volatility combined with a 95.66% RTP seems to work very well. Whenever a nice combination lands on one of the 5 paylines, it is common for the punter to get back a good portion of what they bet. This encourages fans of Novomatic's Sizzling Hot slot to keep enjoying the game.
Sizzling Hot Symbols and Scatter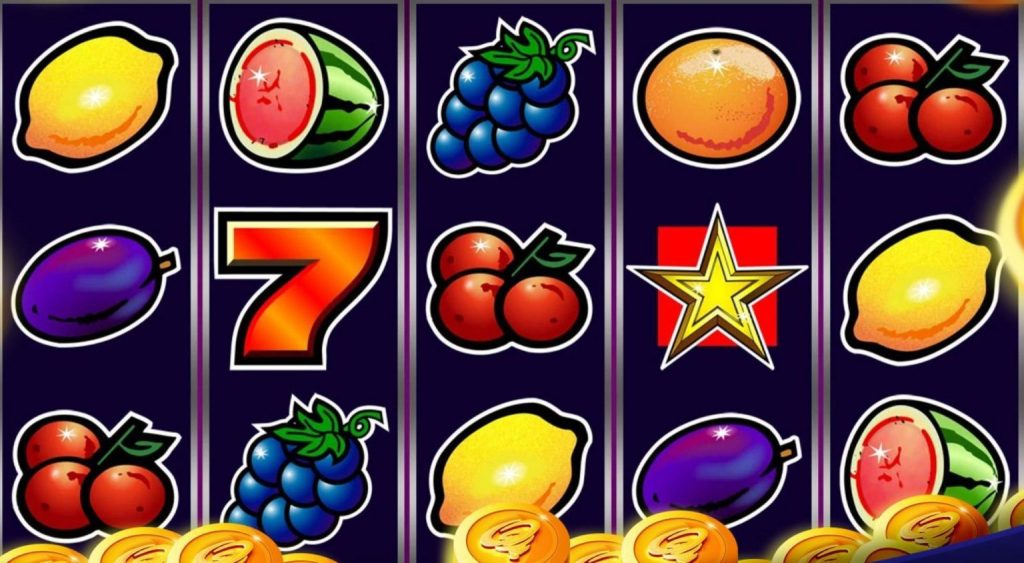 As we have seen, the symbols are reminiscent of classic slots, although the five reels deliver their modernity. Number 7 has the top prize, paying out from 20x to 1,000x the bet, depending on whether the combination is 3 or 5 numbers. Next, the watermelon and grape bunch pay as much as 100x the bet each.
The remaining fruits already pay 4x your bet with just 3 symbols – most notably the cherry, which covers your bet with just 2.
And of course, there's the one star Scatter symbol that doesn't need to be on a payline. Because of this it doesn't pay much, ranging from 2x to 50x your bet.
Double or nothing
As well as allowing considerable wins with all its symbols, Sizzling Hot gives players the chance to multiply their winnings. Every time you make a combination, any combination, the player can double and even quadruple their winnings.
If you accept the risk, you can also lose everything. This extra spin does not depend on the Sizzling Hot slot machine, but on a simple choice: black or red. Pick a colour at random and see if the hidden card matches it. If you get it right, your winnings are doubled; if you miss, you lose everything you won on that spin.
Sizzling Hot Paylines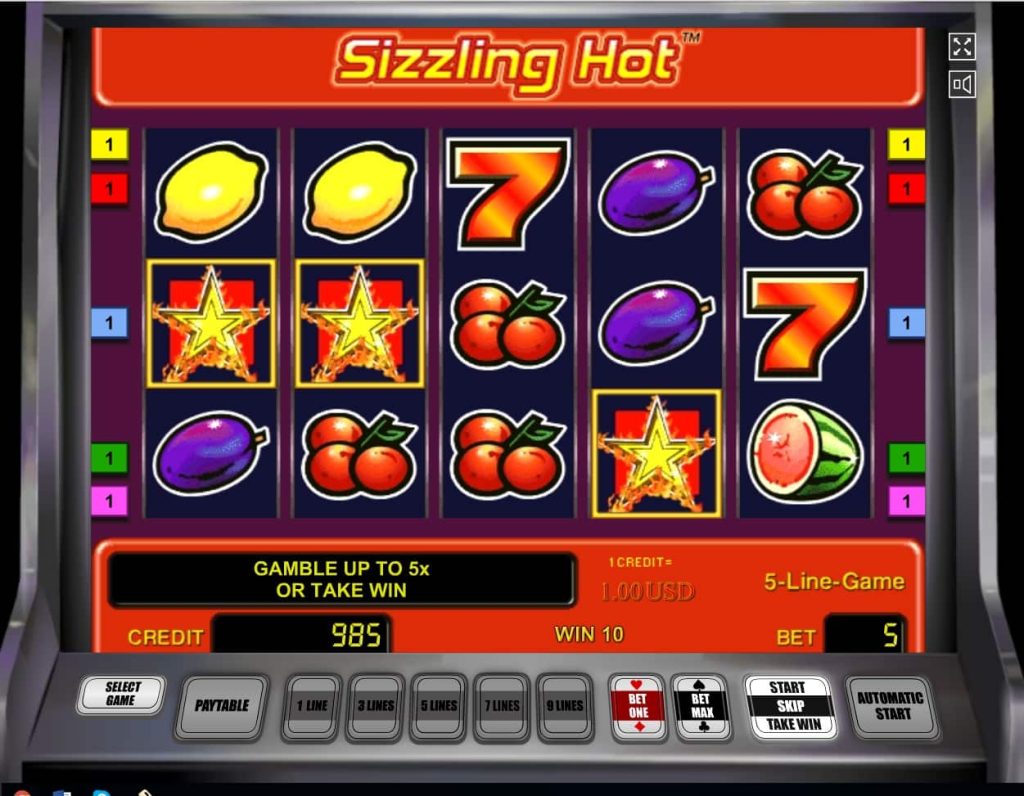 A final point worth mentioning is the diversity of paylines in Novomatic's Sizzling Hot slot. In addition to horizontal and diagonal lines, it is possible to win with reversed diagonals. Being a game of high payouts and considerable volatility, accounting for the two reversed diagonals is relevant for players.