That's because this classic single slot features 3 rows, 3 reels, and 3 jackpot levels: Mini, Midi and Mega! The game is played with just one fixed payline in the middle, and as the symbols appear and match, they will form consecutive wins if other matching symbols are yet to come on any of the 3 reels.
Besides this main feature, NetEnt's 96.19% RTP high volatility game has an incredible Wild multiplier symbol, and another interesting symbol represented by a triangle, which has the power to go back a few spins and make you win several prizes more than once. Let's not even talk about the Jackpot right now, as that's worth a special section for it!
Stay tuned for more on Trollpot 5000!
Jackpots and other unmissable features of Trollpot 5000

Before we talk about the Jackpots, of which there are 3, it's important to talk about the Wild Multiplier feature that Trollpot 5000 offers. With a symbol represented by a wild, you get a bonus of x2 for each time it appears on a winning line, which becomes x4 with two of them and x8 with three. What's even cooler is that since the Trollpot 5000 has a feature that builds up wins as there are still matching symbols left to fall, this multiplier eventually reaches huge numbers, potentially generating prizes even bigger than the jackpot itself.
Mini Jackpot: Mini Jackpot symbols are present in abundance in Trollpot 5000. This less valuable jackpot adds 20x to your balance.
Midi Jackpot: The midi jackpot of Trollpot 5000 offers a great 100x prize to players, but they are less frequent in the game.
Mega Jackpot: The Mega Jackpot is the most anticipated prize for all players of Trollpot 5000 and that's what explains its name, as the reward value is 5,000x!
It's worth noting that the Jackpot symbols don't necessarily have to be all 3 of the same to generate the prize, and the lowest value symbol out of the three is the one that prevails as the reward. For example, if you hit each of the three jackpot symbols on the payline of the game, you will receive the Mini Jackpot amount.
Trollpot 5000 Symbols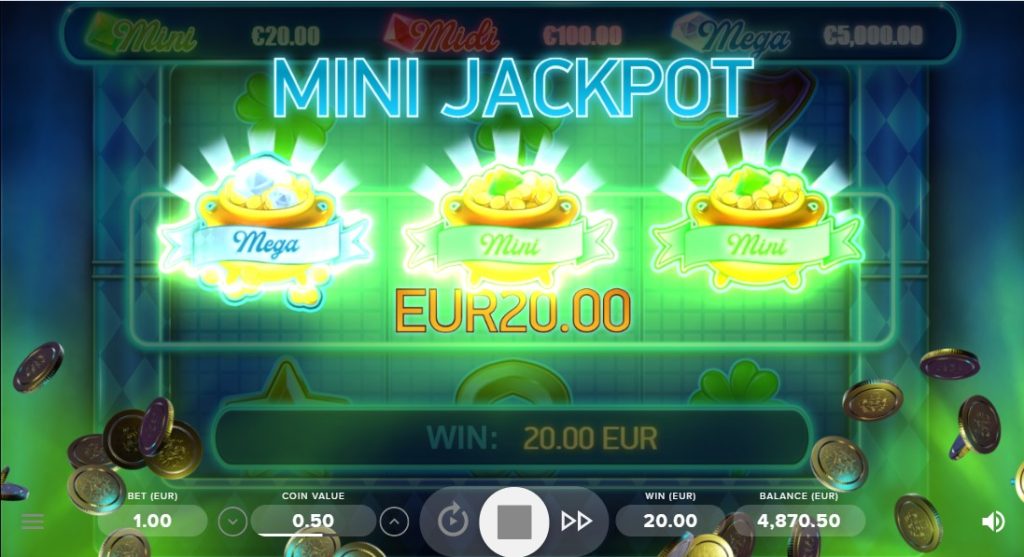 In addition to the 3 jackpot symbols and the 2x Wild symbol, we have the following 7 symbols in Trollpot 5000:
Nudge – Symbol represented by a triangle that causes the reel to spin back and repeat some wins you have already had
Seven – The classic number 7 is the most valuable of the symbols, paying 10x
Star – Pays x5
Amulet – Pays 2.50x
Mushroom – Pays 1.50x
4 Leaf Clover – Pays 1x
BAR – Pays 0.50x
Conclusions and final comments on Trollpot 5000
Those lovers of classic casino slots, with only 3 rows and 3 reels and only 1 payline, will surely love the experience that Trollpot 5000 offers. Even more so if the player enjoys Jackpot prizes, with the slot in question featuring 3 different Jackpots!